Below is a short list of books and essays and pieces and other works of art that have been important in shaping my artistic outlook, that I think are generally dope, or that I'm currently super obsessed with.

Not sure about availability of all of these but I recommend them highly.

• • •
Untwisting The Serpent by Daniel Albright

Non-Fiction • Essays • Æsthetics • Intermedia
This book changed my life and taught me many things I wish I'd learned at the onset of my artistic journey: Untwisting the Serpent is a brilliant exploration of Intermedia and Modernist æsthetics.

Albright's writing is dense but extremely clear, down to earth, insightful, and humorous. While this list is basically unordered, this book, specifically, is at the top for a reason.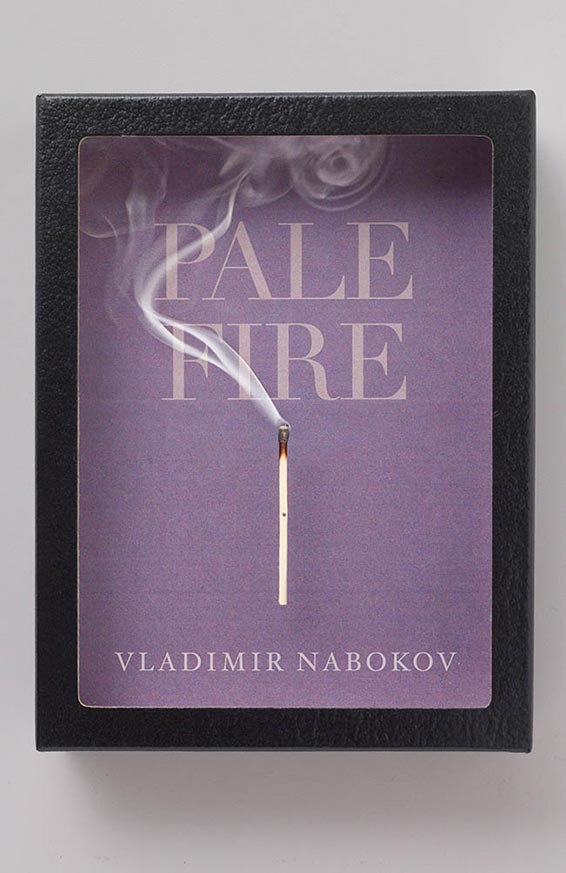 Pale Fire by Vladimir Nabokov

Fiction • Metafiction • Modernism
Say what you want about Lolita. This, in my view, is Nabokov's masterpiece: a tour-de-force of ecstatic prose and poetry and a celebration of language itself.

Part poem, part faux academic commentary by an obsessive fanatic, Pale Fire is even more incredible when we realize that Nabokov wrote it originally in English (not in Russian, his mother tongue.)
Ligeti in Conversation
with Péter Várnai, Josef Häusler, Claude Samuel, and Himself
Non-Fiction • Interviews • Æsthetics • Biography
This trascription and translation of four interviews with composer György Ligeti is an invaluable window into the boundless wit and creativity of his psyche.
Myths, Dreams, and Mysteries
by Mircea Eliade

Non-Fiction • Essays • Religious Anthropology
Eliade's ideas of hierophany, the Eternal Return, the function of myth and ritual, as well as his extension of Emile Durkheim's Sacred/Profane dichotomy to encompass Sacred Time, have been deeply influencial on my artistic philosophy.

While some of his theories are met with criticism by contemporary anthropologists, many still speak quite deeply to me about the way we experience art.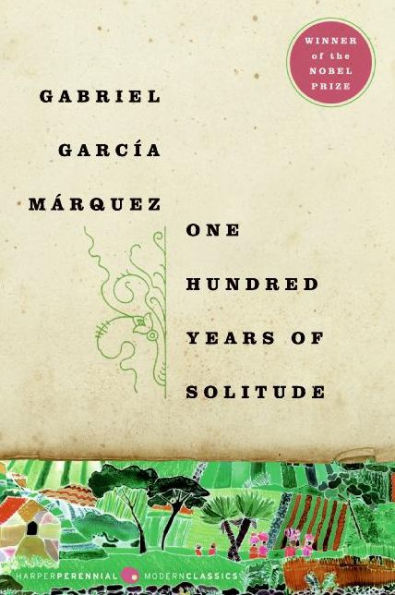 One Hundred Years of Solitude
by Gabriel García Márquez

Fiction • Mythical Realism
Márquez's 1967 multigenerational odyssey is, for good reason, considered the acme of Magical Realism. Having read it, however, it strikes me that Magical Realism is a bit of a misnomer. Having lived in Latin America for twelve years, there are several scenes in the book which—though they may sound crazy—could very reasonably be expected to happen in a town in Puerto Rico, or, indeed, a village in Colombia.

Mythical Realism seems a better descriptor. To me, the magic isn't so much in the strange events themselves, but rather in the storytelling itself, where myth and reality coalesce into unshakable truth.

Haven't cracked Cholera yet, but I'm excited to!
1Q84 by Haruki Murakami

Fiction • Magical Realism • Surrealism
This book is insane. It's a great masterclass on narrative structures, pacing, and dramatic irony. Throughout, Murakami creates a subtle sense of unease, as if reality is beginning to slowly peel away at the seams, against a beautiful background of indelible ennui.

Janáček's Sinfonietta also figures prominently, so if you're into that piece, check it out. Currently working through Murakami's Killing Commendatore and having a blast.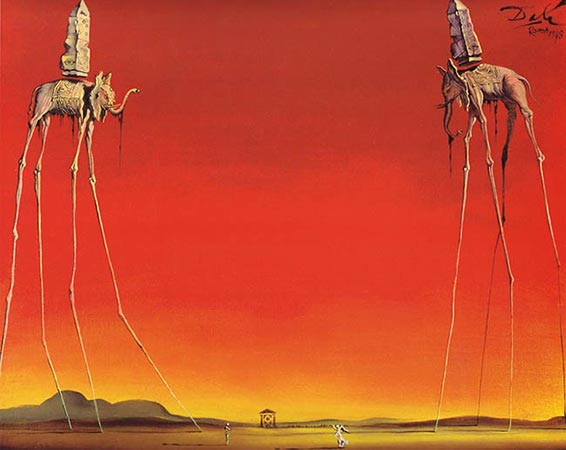 Los Elefantes by Salvador Dalí

Painting • Oil • Surrealism
It just says everyting I ever wanted to say.
Voices From The Killing Jar by Kate Soper

Music • Contemporary Music
I've been a huge fan of Kate Soper's work since first hearing this seven-movement masterpiece for soprano and ensemble.

I espeically love the end of the fifth movement (V. Mad Scene: Emma Bovary) for how it collides two disparate realities together.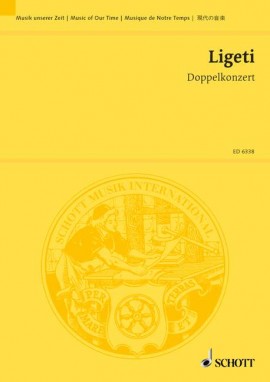 Double Concerto by György Ligeti

Music • Modernism
While the Chamber Concerto was perhaps more influencial for me on a formative level, I'm just so in love with this piece I need to tell everyone I meet. It's a total Ligeti hipster-deep-cut, but it's totally dope and you need to check it out.

The Double Concerto is scored for flute, oboe, and chamber orchestera, but the orchestra is full of oboes and flutes (including a delicious oboe d'amore) and the flute soloist doubles on alto and bass. Aside form the usual illusory Ligetian techniques and metamorphic Escheresque gestures, the way he approaches color in the Double Concerto—especilly in the first movement—is da bomb dot com.
Up Close by Michel van der Aa

Music • Fiction • Multimedia • Surrealism
Michel van der Aa's Grawemeyer-winning cello concerto, Up-Close really catalyzed the broadening of my artistic identity from composer to interdisciplinary artist. Van der Aa's use of live multimedia is amazing, and I can't wait until my technique is as honed as his and I'm able to create experiences that truly immerse the audience in alternate spaces and times.

A full post on what I love about Up-Close would take too long, but I will mention that I've become obsessed with the idea of treating performers like characters, who are performing diegetically within their own narratives. There's also beautifully use of material synecdoche throughout.1Material Synecdoche is a term ostensibly coined by Wes Anderson to mean "objects, locations, or articles of clothing that define whole personalities, relationships, or conflicts." Matt Zoller Seitz, "The Substance of Style, Pt 4," Moving Image Source, April 9, 2009.

The humble beginning of my exploration of some of these ideas materialized in Wake Up, Gracie. More to come.
Rosas Danst Rosas by Anne Teresa de Keersmaeker

Contemporary Dance • Multimedia
Rosas Danst Rosas is an amalgamation of dance, music, and video.2Music and video by Thierry de Mey.

I love the gestural choreoghraphy and how suddenly they switch affect bewteen each gestural "frame." The powerful emotionality of these gestures and the women who perform them is counterbalanced by a highly combinatorial pattern that advances like clockwork.
Still Life by Angelin Preljocaj

Dance • Ballet • Contemporary
Still Life is a contemporary ballet that I saw performed at La Villette in Paris in 2018 during ManiFeste at IRCAM. The choreography is a blend of traditional ballet and contempoaray dance. The work is highly symbolic of the human condition.


Music Lessons by Pierre Boulez

Non-Fiction • Lectures • Æsthetics
Okay so. Admittedly I havent dug into this one yet, but I just borrowed it from my friend and colleague Rob Rankin, and am gonna devour it really really soon.

More thoughts to come.
Thinking About New Music by Marek Poliks

Non-Fiction • Essay • Elitism in Music
Could it be that New Music is not a genre but a class identity?

(yes.)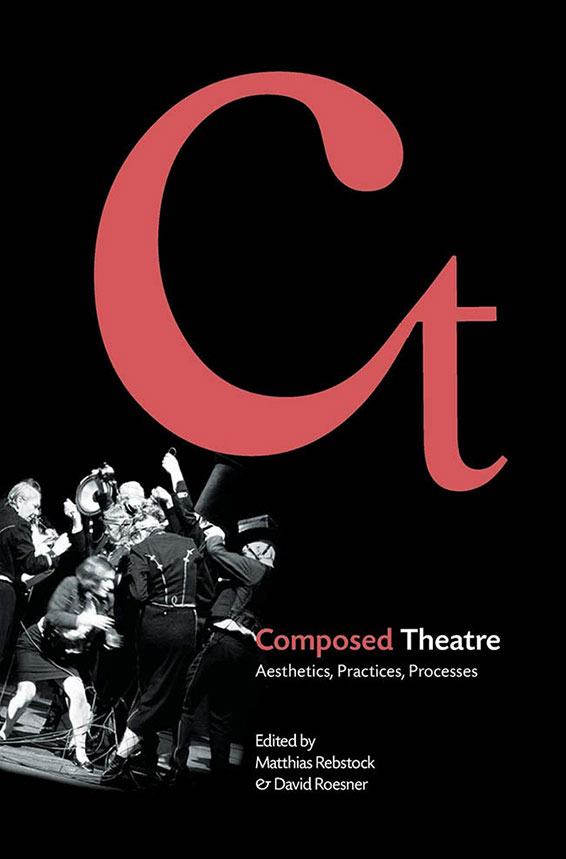 Composed Theatre: Æesthetics, Practices, Processes
ed. Matthias Rebstock and David Roesner

Non-Fiction • Essays • Intermedia • Æsthetics
This is a lovely colletion of essays on the creation of music with integrated theatrical elements, or of theatre that is guided by musical processes.
• • •
1 Material Synecdoche is a term ostensibly coined by Wes Anderson to mean "objects, locations, or articles of clothing that define whole personalities, relationships, or conflicts."
Matt Zoller Seitz, "The Substance of Style, Pt 4," Moving Image Source, April 9, 2009, http://www.movingimagesource.us/articles/the-substance-of-style-pt-4-20090409.

2 Music and video by Thierry de Mey.