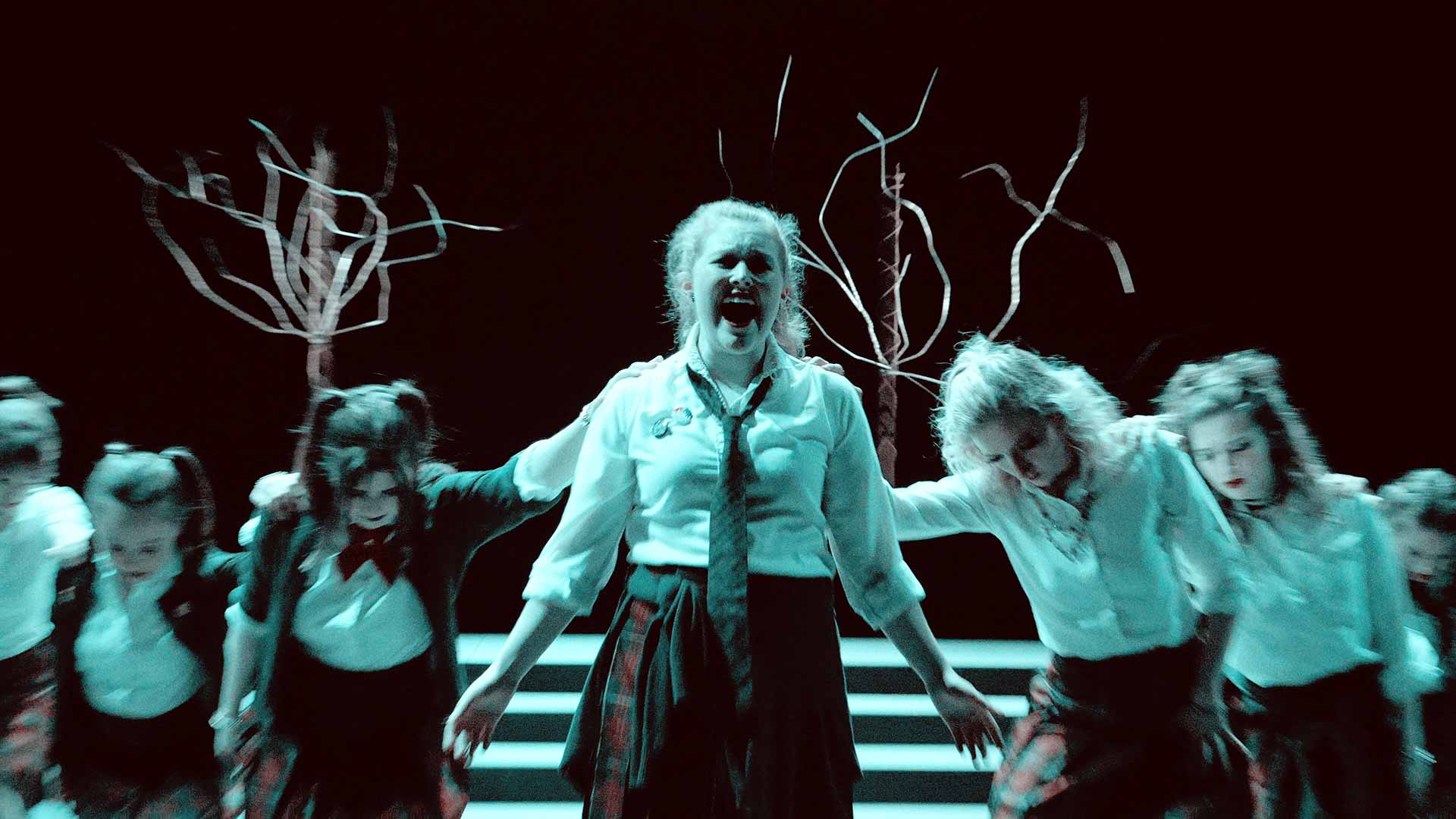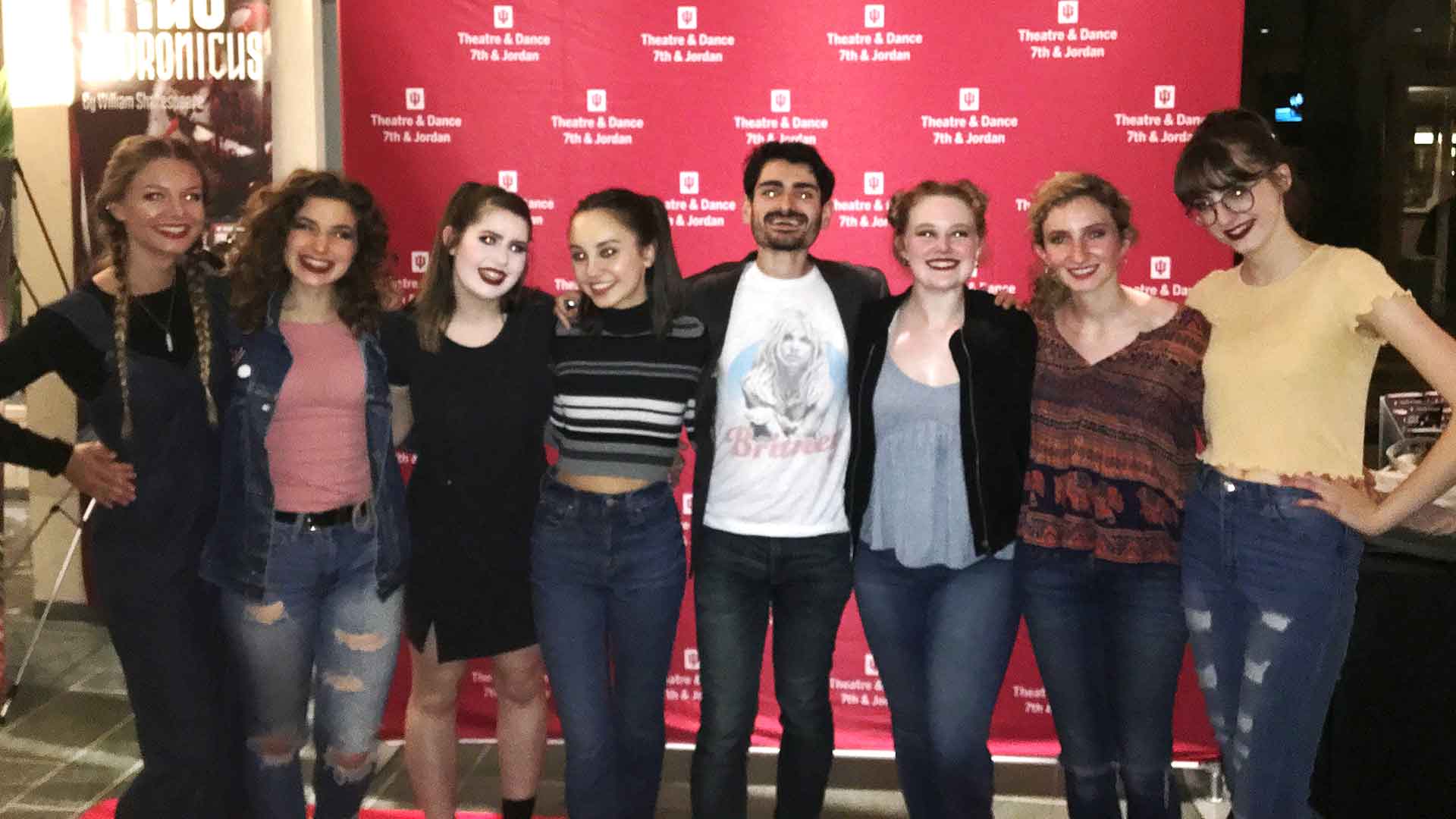 Interview
Miggy Torres and Director, Rachel Nicole Pierce discuss Vinegar Tom on WFIU, Indiana Public Radio.
(Indiana Public Media)
Composer's Note
Vinegar Tom was a collaborative project with Rachel Nicole Pierce and the Indiana University Department of Theatre, Drama, and Dance to compose new music for Caryl Churchill's 1976 Brechtian feminist masterpiece, "a play about witches with no witches in it—a play not about evil, hysteria, and possession by the devil, but poverty, humiliation, and prejudice, and how the women accused of witchcraft saw themselves.""

While the main narrative of the play follows the persecution of several 17th-century women in a small English village, all of whom for refusing to conform to arbitrary social norms, Churchill sporadically interrupts this temporality with musical works that thrust the audience into the present day. These works create a distancing effect (Verfremdungseffekt), breaking the fourth wall and driving home the themes of the play as they relate to the contemporary era.

Influenced by the likes of Britney Spears, Ariana Grande, Lady Gaga, and Norwegian pop-Czar Max Martin, n writing new music to Churchill's lyrics, I sought to create works that were native to today's 21st century popular styles. Though the outward stylistic approachability of the music lulls the audience into a sense of safety and comfort, as the play progresses, one soon realizes that music exists in an embedded reality that itself is beginning to degrade in parallel with the 17th-century narrative.

A 21st-century interprestation of Brechtian æsthetics, the music of Vinegar Tom glitches, skips, deteriorates, regenerates, shatters, granulates, becomes self-aware, loops in on itself, and explodes.

Cheers.
Praise for Vinegar Tom
"I soaked up this contemporary electronic score.... Torres turned [Vinegar Tom] into an evening well spent (and heard)."

—Connie Shakalis, Bloomington Herald Times
"All through Vinegar Tom, we're kept off balance with scenes from the past that are broken up by theatrically staged songs with a schoolgirl-clad chorus singing with a contemporary pop feel."

—George Walker, WFIU, Indiana Public Media
"The music 'glitches' out: singers repeat lines like a scratched record or the song topples over with sound, crescendos into a noise wall and explodes."

—Clark Gudas, Indiana Daily Student